Pictures at an Exhibition
Watch a video about the process of putting on the CUBA SI exhibition, shot and edited by the photographer.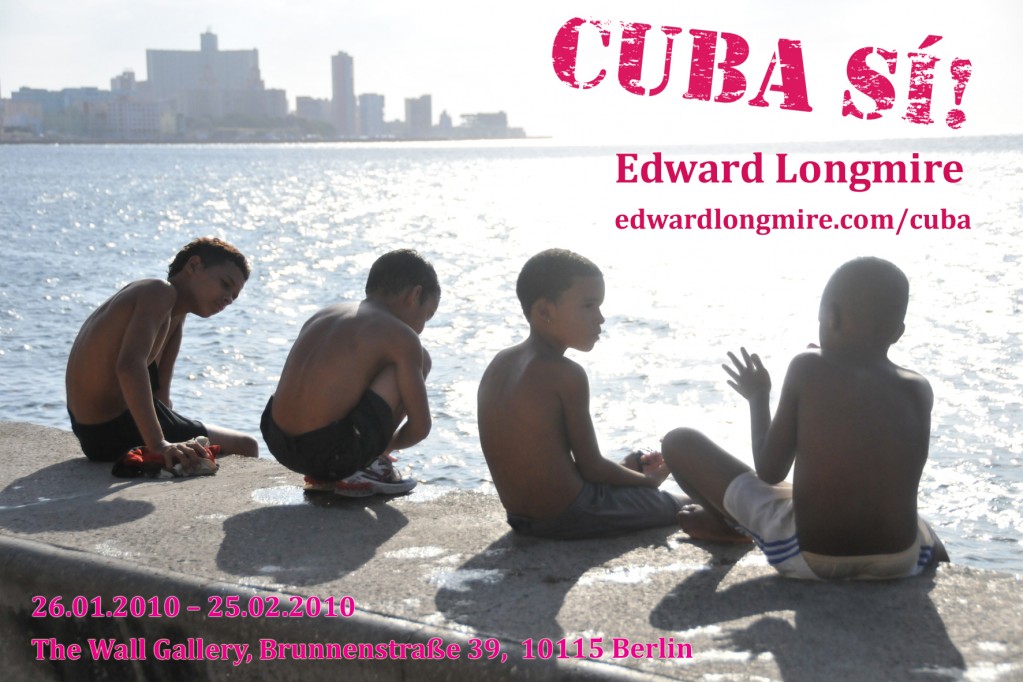 CUBA SÍ
Photography by Edward Longmire
The magic and mythology of Cuba continues to captivate. The beauty of this Carribbean island with its vibrant culture is rich with tradition, revolution, music and dance. It's quite unlike any other place on earth.
And as one of the world's last bastions of socialism, it sometimes feels as though time has stopped in Cuba. Yet in recent years, the country has found itself beginning to interact with the outside world after decades of isolation, prompting a number of social and cultural shifts which indicate fundamental changes are on the way.
To document this fascinating transition, Edward Longmire, originally from London, visited the country to investigate this crucial era in Cuba's history. During June 2009, he travelled across the country, from Havana, via Cienfuegos, Granma, Guantanamo, Matanzas, Pinar del Rio, Sancti Spiritus to Villa Clara and Santiago de Cuba. All the while, he captured atmosphere, distilling pure experience and observation into hauntingly poetic imagery.
Longmire, who is an accomplished documentary filmmaker, is essentially a collector of stories. His photographs captivate the viewer with their rich, intrinsic narratives and anecdotes.
Unintrusive, discreet and yet spiced with a pinch of dry British humour, they tell us about the little details of everyday life, while simultaneously revealing hints of the social transformation that is beginning to reshape the lives of Cubanos.
With CUBA SÍ the viewer is invited on a journey of sunlit streets, infinite ocean and in between, the rich, colourful carnival of life in today's Cuba. Lively urban scenes contrast with contemplative landscapes, revealing portraits and abstract, still life imagery – all of which combines to transcend the typical cliches of Cuba.
Longmire's interest in foreign societies and transformations is distinctive. For 10 years the filmmaker and photographer has been living in Prague, experiencing and documenting closely the changes in a post-socialist society. His rich and versatile portfolio about liberalisation processes in Vietnam, China or Shanghai puts this paradigm shift into an enthrallingly human perspective.
Longmire has been taking photographs since childhood, developing photos in his own dark room. Longmire became a professional photographer after studying documentary at FAMU in Prague, one of the oldest and most renowned film and TV schools of Europe.
With CUBA SÍ Longmire debuts his photography in Berlin.
CUBA SÍ
Photography by Edward Longmire
https://www.edwardlongmire.com/cuba
Duration
26.01.2010 -04.03.2010
Location
The Wall Gallery, Brunnenstraße 39, 10115 Berlin